In honor of National Poetry Month, L.M. Browning's most recent collection Vagabonds and Sundries is now available in paperback! Look for it on Amazon, B&N and signed edition in the Homebound Publications bookstore!

The Sum of the Parts
I once called myself
A Christian, then a Jew,
Then a Buddhist, then a Muslim,
But that was in the beginning
When I regarded my search for God
As a portion of my life
Rather than life itself.
Advance Praise
"Both accessible and universal, these stripped down, lyrical meditations echo those quiet moments when we contemplate possibilities and probe our limits. No caring reader will explore this volume without deep soul searching. With some delicious turns of phrase, we discover cold, disconcerting places where 'being connected to everything / Has disconnected us from ourselves.' But there are also places of snug, simple comfort where "home is my church. / And my heaven, a chair by the hearth." Each poem is a step in a journey well worth taking."
—David K. Leff, author of Tinker's Damn and Deep Travel
"Readers familiar with Browning's work will find Vagabonds and Sundries more personal and compact than previous works, but still replete with insight into Big Questions about the world and our place in it. Browning shows the courage both to ask difficult questions of her self and of the world, revealing both depth and breadth in her work. If a central task of the poet is to link the inner and the outer, she has succeeded marvelously here. 'Even the most desperate pain,' she writes, 'has a sweetness; for in feeling, we know what it is to be human.' The essential struggle of the poet is not so much to understand our lives, but to fully experience our aliveness. In reading her work, in sharing her struggle, I cannot but feel a kinship to Browning. But perhaps this is just because all good poets make us feel this way."
—Theodore Richards, award-winning author of Cosmosophia and Creatively Maladjusted: The Wisdom Education Movement Manifesto
"The poems in L.M. Browning's latest collection, Vagabonds and Sundries: Poetic Remnants of Lives Past, are delicate and clear, quiet yet unflinching. To be sure, the collection is full of ghosts, those demons of memory who burrow into dank corners and rattle us into heartache—until we release them. Under Browning's careful pen, grief is not frightening; enigmatic, certainly, but also holy. Our most private questions are not answered; they are opened further and then savored. Through her poetry, we learn to 'bear the neck-breaking swings from happiness into desolation,' face 'the dark molasses of time,' forgive our 'boat-rocker selves,' and reconcile our past lives. Browning gives testament to this journey."
—Amy Nawrocki, author of Four Blue Eggs and Potato Eaters
"How can we move beyond daily existence towards a deeper view of reality while still remaining faithful to the actual world? L.M. Browning's poems provide an answer. Each of them is informed by a profound insight, the very sparks of creation, perhaps even the living flame of love. Even the title poem, 'Sundries,' gives a hint of the eternal while still focusing on the truth of the physical world. Her work advises us to surrender to the nourishment all around us, to embrace both the primal rhythms we feel and the ethereal truth we sense. If we can do both, we find ourselves able to breathe again. At one moment she invites us to lose our fears of mortality, at another she acknowledges her personal experience of the 'poison,' convincing us of its reality. This poison can lead to an unbalanced disarticulation which her work, through its art, reassembles."
— W.F. Lantry, award-winning author of The Structure of Desire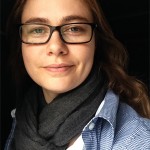 About the Author: L.M. Browning grew up in a small fishing village in Connecticut. A longtime student of religion, nature, art, and philosophy these themes permeate her work. She is the author of a three-title contemplative poetry series: Ruminations at Twilight, Oak Wise, and The Barren Plain. These three books went on to garner several accolades including a total of 3 pushcart-prize nominations and the Nautilus Gold Medal for Poetry. In late 2011 she followed up this success with her first full-length novel, The Nameless Man.
Balancing her passion for writing with her love of education and publishing, Browning is a graduate of the University of London and a Fellow with the League of Conservationist Writers. She is partner at Hiraeth Press; Co-Founder of Written River: A Journal of Eco-Poetics as well as Founder and Executive Editor of The Wayfarer: A Journal of Contemplative Literature. In 2011, Browning opened Homebound Publications—a rising independent publishing house based in New England.
In 2012 she released Fleeting Moments of Fierce Clarity: Journal of a New England Poet. It went on to be named a finalist in the Next Generation Indie Book Awards (Best Regional Non-fiction). The book is a combination journal and poetry collection following of her daily contemplative life and her travels throughout New England. She currently divides her time between her home in southeastern Connecticut and her work in Boston.