Oak Wise: Poetry Exploring an Ecological Faith by L.M. Browning is now available in audio edition. The collection features a foreword written by Emmy-winner Alan Cooke and was read by Mary Sarah Agliotta. Look for it on Amazon, Audible and iTunes. 
WINNER OF THE 2013 NAUTILUS GOLD MEDAL FOR POETRY!
About the Book: Oak Wise is a collection of Celtic-themed narrative poetry exploring the old wisdom of the Druidic and shamanic traditions. This collection is approachable to the curious seeker just beginning their exploration of ecological spirituality; while at the same time remains insightful to long-time path-walkers.
In Oak Wise Browning descends with the reader into an intimate account of one seeker reflecting on the biological mother [the earth] while communing with the ancestral consciousness to which we each are connected. This collection brilliantly reintroduces the ecological sensitivities of the old earth-based faiths; highlighting their relevance in this current age of environmental crisis.
Praise for Oak Wise
"Browning's poetic portrait of the life of the earth connects ecological knowledge with soul-bearing expressions of love, vulnerability, and hope. By addressing herself to the earth, almost like a petitioner before an immensity, one is reminded of the Homeric Hymns. And by expressing frustration and anger with the things people do which damage the beauty of a landscape, one is reminded of early American ecologists like John Muir and Aldo Leopold. Thus Browning calls upon us not only to contemplate, but also to act."
—Brendan Myers, author of Circles of Meaning and Loneliness and Revelation
"Browning's poems are of exquisite quality. Like all excellent poetry, no modifier, no imagery, no reference is gratuitous. Ms Browning's literary background is not only impressive, it is aesthetically set to reinforce and construct a world of rich imagery. This work, is a serious expression with a precise goal and a dexterous poetic sense of architecture. There is a philosophical peace that overlays even the passages of questioning and unease in the writer's mind. The author takes us to a beautiful lyrical place that she has found and uses her talent as a poet to entice us."
— Jean-Yves Vincent Solinga, Ph.D, author of Clair-Obscur of the Soul
"… Oak Wise is gentle, yet unrelenting in its exhortation of us to return to the land and a more conscious, spiritually engaged way of life."
— J.M. Reinbold, author of Cernunnos, Ancient Celtic God
"In societies that still bear an imprint of 'the shamanic', male and female shamans are a voice of the sacred. In these worlds, from bardic Ireland to the crazy wisdom ngakpas of the Himalayas, poetry is a facet of the shamanic tradition. The work of L.M. Browning is undoubtedly one of these wisdom-streams. Her sight, voice and verses are a force of nature, simultaneously reminding us what we've forgotten and foretelling what we must remember to survive."
— Frank Owen, Bodhiyatra Poetry
"In times when many are starting to remember we forgot many things along the road, the journey of L.M. Browning might arise other landscapes into the reader's life and the way we relate to nature and ourselves."
— Ximena Eduarda, TDN
"…Oak Wise is a hymn to the earth, full of grief and celebration."
—Bryn Colvin, TDN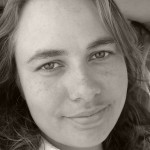 Author: L.M. Browning grew up in a small fishing village in Connecticut. A longtime student of religion, nature and philosophy these themes permeate her work. In 2010 she wrote a three-title contemplative poetry series that garnered several accolades including 2 pushcart-prize nominations and the Nautilus Gold Medal for Poetry in 2013. In late 2011 she followed up this success with her first full-length novel, The Nameless Man. Browning is a graduate of the University of London and a Fellow with the League of Conservationist Writers. She is partner at Hiraeth Press, Co-Founder of Written River: A Journal of Eco-Poetics as well as Founder and Executive Editor of The Wayfarer: A Journal of Contemplative Literature. In 2011, Browning opened Homebound Publications—a rising independent publishing house based in New England. Her latest title, Fleeting Moments of Fierce Clarity: Journal of a New England Poet, is a journal of her daily contemplative life along the shores of Connecticut and her travels throughout the Northeast. She currently divides her time between her home in Connecticut and her work in Boston. She anticipates the release of a collection of daily meditations in November 2013. Her next novel due out in late 2014.
Narrorator: Professional Actor, Recording & Voice Over Artist, Mary Sarah, trained at The Riverside Shakespeare Academy and The Actor's Studio for Film in New York City. Coined as, 'the voice which opens the heart and sows the seed of generosity," Sarah is known in film and voice overs for her subtle, nuanced performances and emotional verve. Sarah has appeared in such films as; "Goodnight Charlie," "The Undercover Man," "Skook," and returns to the big screen this year as Sarah Helvey in the social thriller, "The Honour," and Lucia in "Parallax." She can be heard as narrator for such films as, "A Feast of Uncertainty," the documentary, "Shark Loves the Amazon," the web series, "The Legacy Project," and as a classical narrator on Lake Trout Media. This summer, Sarah will release award winning L.M. Browning's, "Oak Wise" (Nautilus Gold Medal for Poetry), "Ruminations at Twilight" (Homebound Publications) and "Vis and Ramin," (Mage Publications, Ltd) on ACX. She is passionate about lending her talent to productions of social value which build awareness, understanding and community.